Pizzo – Built in the Middle Ages is a typical village.   Aragon castle built in the 15th century.  Known for its "Il Tartufo" ice cream.  It is also a great haven for various shops winding through the village.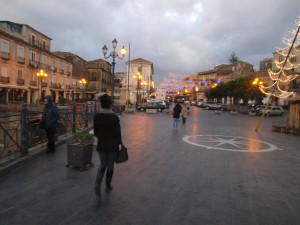 Scilla - A seaside town positioned on the Straits of Messina.  Has many wonderful views and lookout points of the Eolian Islands, castle of Scilla (dating from the 8th century).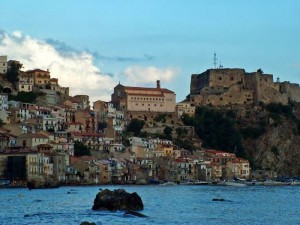 Capo Vaticano - A coastal village with beautiful scenic viewpoints and lovely beaches.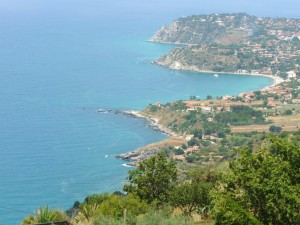 Aeolian Islands (also known as Lipari Islands and Isole Eolie) - Volcanic islands located just off the coast of the Tyrrhenian Sea.  From late spring until just after the summer, there are multiple tourist agencies and ferries offering day and evening trips (Stromboli by night) from Tropea to the islands.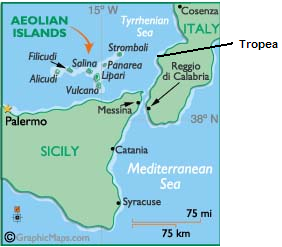 For more information and history on the islands visit: http://www.aeolianislands.co.uk/islands.html
Zungri – The rocky village of Zungri dated back by experts to the 12th -14th century has almost 100 cave-houses excavated in the rock and presents one and two cave-home spaces.  The cave-houses were excavated in the rock and the village extends along a ridge towards the southeast all along one of the hillsides of the "Malopera" ditch with small paths and stairways evident throughout the village.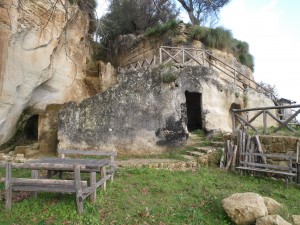 Cosenza – Castel de Monte
http://www.guide-to-castles-of-europe.com/castel-de-monte.html