With arguably one of the best views in Tropea, you won't be disappointed with the Terrazzo Residence Penthouse.  The Penthouse has a spectacular view overlooking the town of Tropea, the Tropea Harbor, the Aeolian Islands and the white sand beaches of Zambrone.
They say that people in Tropea "live" outside.  Due to the beautiful weather almost year round, the Penthouse allows you plenty of space to also enjoy this concept of spending most of your time outside.  With 100 sq meters of indoor living area and 85 sq meters of balcony space, you will find plenty of comfort in utilizing the balcony as a transparent part of the living area.  Sit on the lounge chair with a book, fire up the grill for a bbq, watch the sunset with a glass of Prosecco….all possible right from your own balcony!
Details about the Penthouse
The Penthouse is a 3 bedroom, 2 bathroom top floor apartment with a truly breathtaking view.  It is fully furnished with an HDMI Flatscreen TV, DVD/CD player, Espresso Machine, Washing Machine, Combi-Oven (oven and microwave), cooking equipment, flatware and bath towels for 12 and pool towels for 6.   2 bedrooms have double beds, 1 bedroom has 2 single beds and there is a sofa double bed in the living room allowing sleeping space for a maximum of 8 people.  Each bedroom is also equipped with a large closet for your clothing and baggage.  The balcony has a lounge set, table and chairs for 6 and a fireplace/BBQ.  There is also an indoor eating table and chairs for 6 that can easily be moved to the balcony for extra eating space.  Access to the shared pool is gained by just walking down the steps of the Penthouse.
Below are views from the balcony of the Penthouse (scroll over pictures for further description)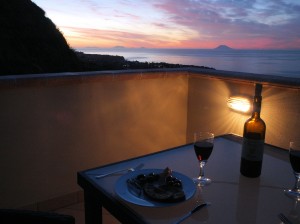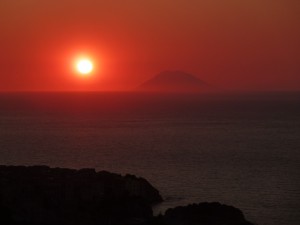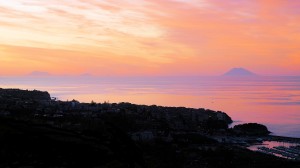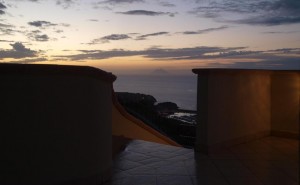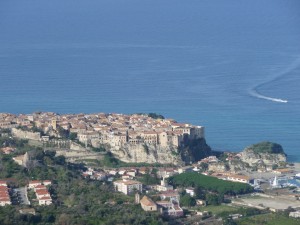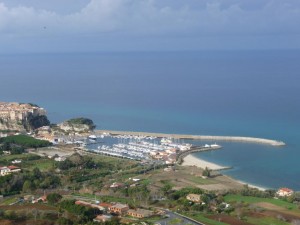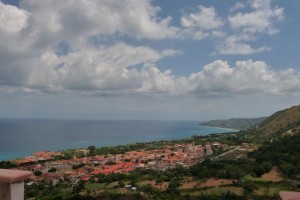 The pool area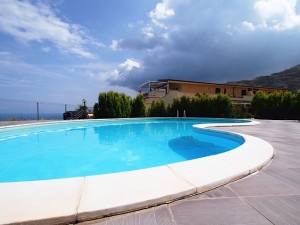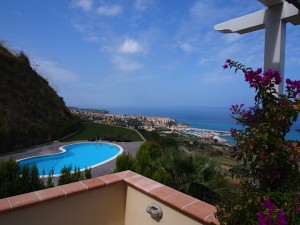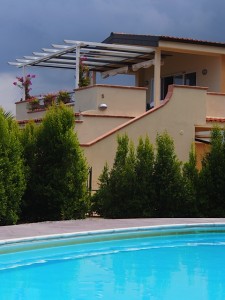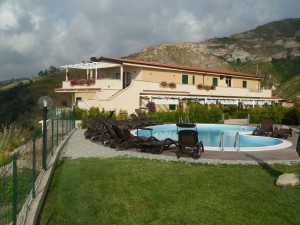 Below are pictures of the Penthouse (scroll over pictures for further description)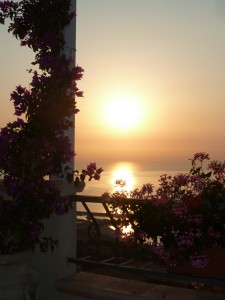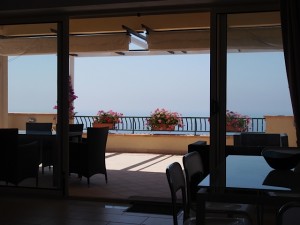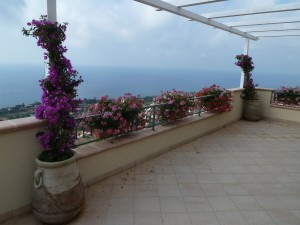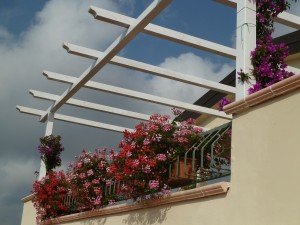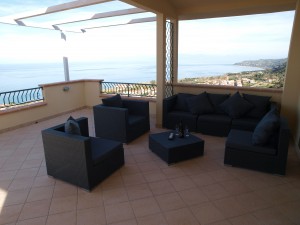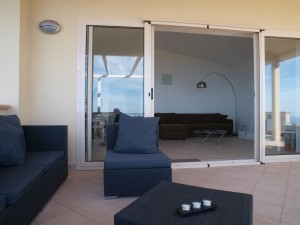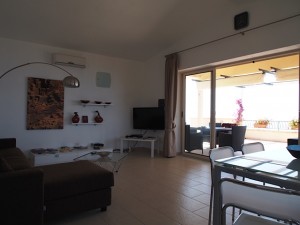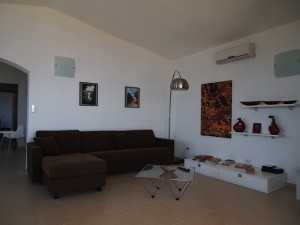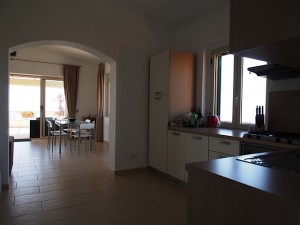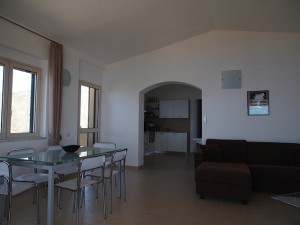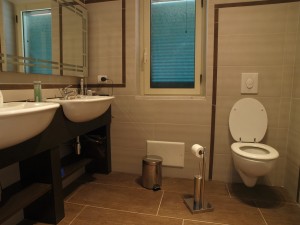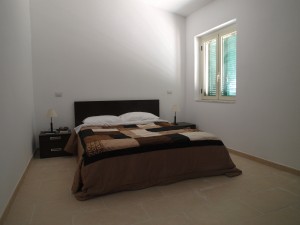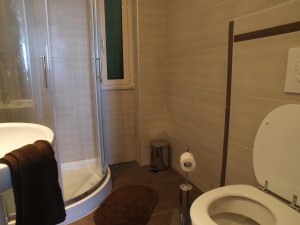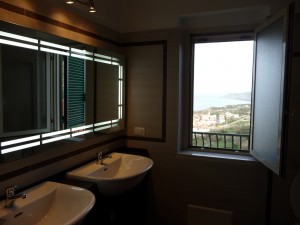 The Terrazzo Residence Apartment Complex
Situated in a pristine location on a hill with breathtaking views, the Terrazzo Residence is a fabulous choice for exploring all that Tropea and the surrounding area has to offer.  With only 15 apartments, the Terrazzo Residence is an upscale apartment complex which enjoys both an intimate, private setting as well as the comfort of  having a private swimming pool for use only by those within the complex.  If further facilities are desired, the "sister" complex, with 120 apartments, is just 2 minutes further up the hill also offering the use of their pool, snack bar, laundry facilities and reception area.